This Week in Social Justice - Ep5: Hip-Hop Protest Songs & Fred Hampton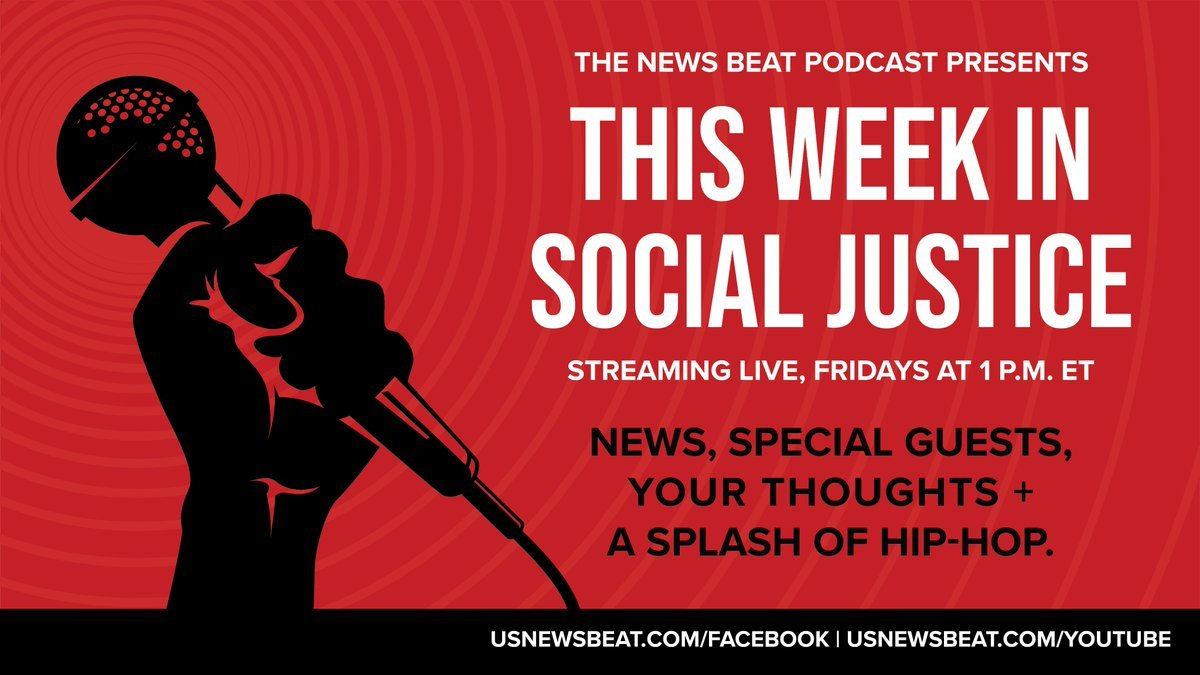 The News Beat crew is joined on this extraordinary episode of 'This Week in Social Justice' by hip-hop flamethrower and Artist in Resident Silent Knight, and civil rights attorney and author Jeffrey Haas, to discuss the transcendental art of translating social justices issues into verse and the U.S. government's execution of Black Panther Fred Hampton, who was gunned down in his sleep on Dec. 4, 1969.
Viewers and listeners are treated to powerful audio clips from our recent collaboration with Color Of Change, the nation's largest online racial justice group, titled 'America's Reckoning: Is A Change Gonna Come?' and 'Black Ops: The U.S. Government's Ongoing Demonization of Black Activism,' featuring incendiary hip-hop from News Beat podcast's other Artist in Residence, LiKWUid.
As always, recent social justice 'News Bites' from across the globe are discussed, and News Beat's host and producer Manny Faces injects his signature brand of insightful humor into the group commentary.
Cofounder of the People's Law Office, longtime civil rights attorney Jeffrey Haas discusses his book, "The Assassination of Fred Hampton: How the FBI and the Chicago Police Murdered a Black Panther," and the legacy of Hampton 51 years since his murder.
"Fred and what he stood for, and the need for revolution in this country, hasn't been as clear since the '60s as it's been this summer," he tells News Beat podcast.
Silent Knight, aka SK, explains his creative process of immersion and conveyance guided by the subject matter of the particular episode he's working on. Through education, empathy and pure, unrefined talent, he filters such subjects as mass incarceration, racial inequality and so much more, through his artistic mind, deciphering pain, torment and salvation into passionate hip-hop performative prose. Silent Knight not only listen to the interviews for much-needed context but also internalizes the "pain" in the voices of our guests before recording his rhymes.
In the show's 'Question of the Day' segment, viewers were asked what they thought of former Democratic presidential candidate Andrew Yang's potential bid at New York City mayor.
Livestreamed every Friday at 1 p.m. ET via News Beat podcast's Facebook, YouTube and Twitch pages, 'This Week in Social Justice' collides social justice news and incredible insights from extraordinary guests, with viewer thoughts, commentary and original hip-hop, to illuminate and incite.