News Beat Podcast Wins Highest Honors at SPJ /PCLI Journalism Awards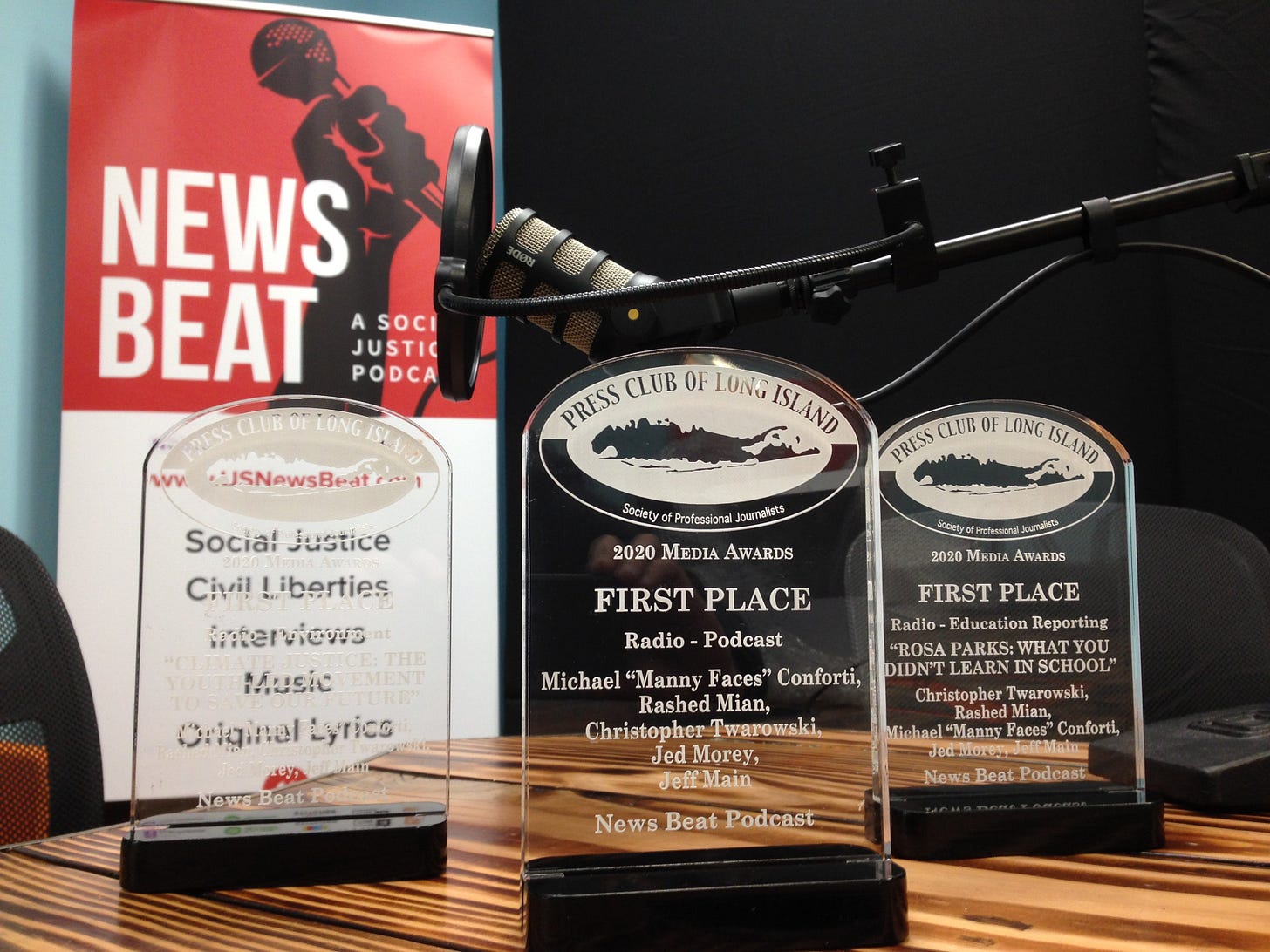 News Beat podcast earned top honors at the annual Society of Professional Journalists (SPJ) / Press Club of Long Island (PCLI) Media Awards, including its prestigious 'Best Podcast' prize.
This is the second consecutive year the crew of the social justice podcast and news site—Manny Faces, Rashed Mian, Jed Morey, Jeff Main and Christopher Twarowski—has scored the competition's most distinguished award for podcasting, along with several other of its highest accolades.
News Beat podcast shines a light on underreported, critical social justice, civil liberties and human rights issues through a unique, supersonic collage of hard-hitting independent journalism and incendiary verses performed by an ever-growing arsenal of indie hip-hop artists.